For many years, we traditionally thought of hormone replacement as a "female thing," but over the past decade, we've learned much more about how the male body uses hormones. The peak years for the way a man's body uses testosterone is about 30 years of age. We suggest every man have a baseline testosterone test in their early 30's to get a good grasp on how hormones are being used. Most men will experience a gradual decline in testosterone (known as Low T) from their 30's on. IN fact, by the age of 50, almost all men will have some indication of Low T. The good news is that replacement is very easy, and may be covered by your insurance. We offer all the options available for treatment, including injections and pellet therapy.
---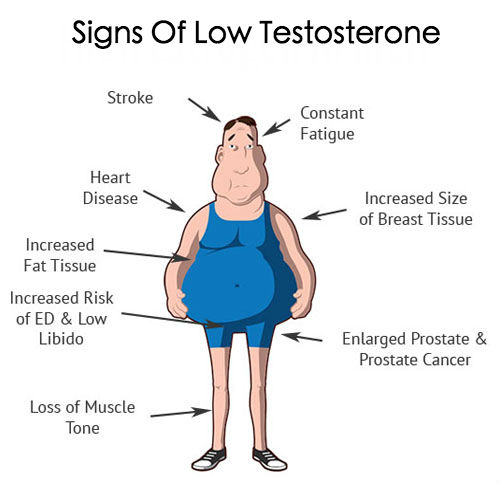 Testosterone Replacement
Testosterone replacement therapy (TRT) replaces and restores the levels of testosterone in older men. Just as women experience lower estrogen levels during menopause, men can see their testosterone levels decrease (albeit at a slower and subtler pace) once they reach middle age. TRT heightens levels of testosterone, which has such effects as improved overall well-being and mood and an increased libido. It can also lead to a reduction in hypogonadism, a condition that stems from a testosterone deficiency.
Thyroid Hormone Therapy
Thyroid hormones are necessary in order to regulate the body's metabolism. When the thyroid gland produces an excessive amount of the hormone thyroxine, the result is a condition known as hyperthyroidism. Some of the effects of hyperthyroidism include a rapid acceleration in metabolism, sudden weight loss, and a rapid or irregular heartbeat. Thyroid hormone therapy may also be used to raise thyroid hormone levels in the body if they prove to be abnormally low.
---
Next Steps…
Hormone evaluations are simple and can usually be completed with a simple blood test. Call us today to arrange yours.